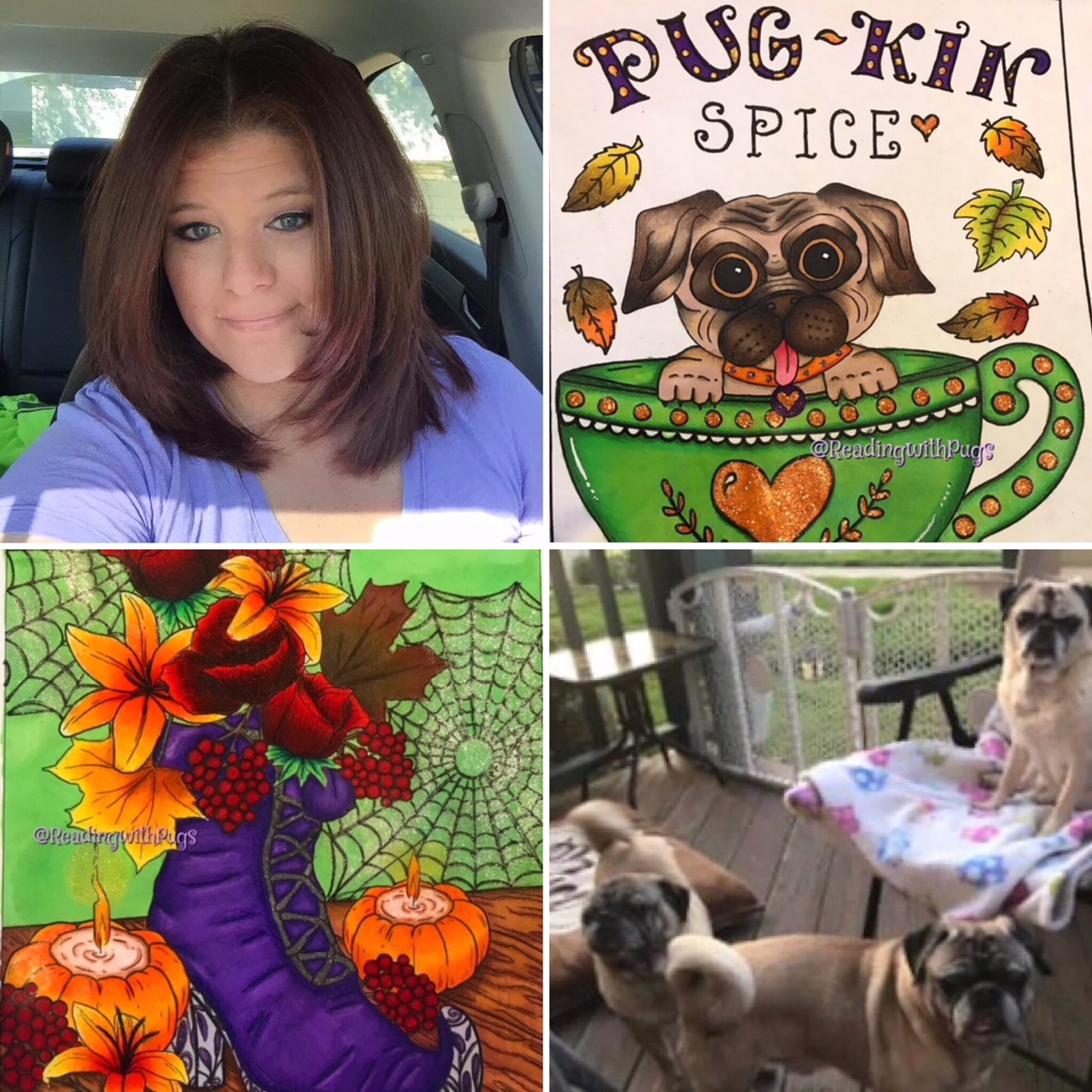 She has a big youtubechannel, and a popular Facebookgroup, and love to color, her pugs, and reading. 
In this episode you get to know Jen, more known as "Reading with pugs", and hear her coloring story.
We talk about how it started, why she loves to color Halloween- and Christmas-pictures, why the coloring helps her with her pain, and why she loves glitter so much!